Discover features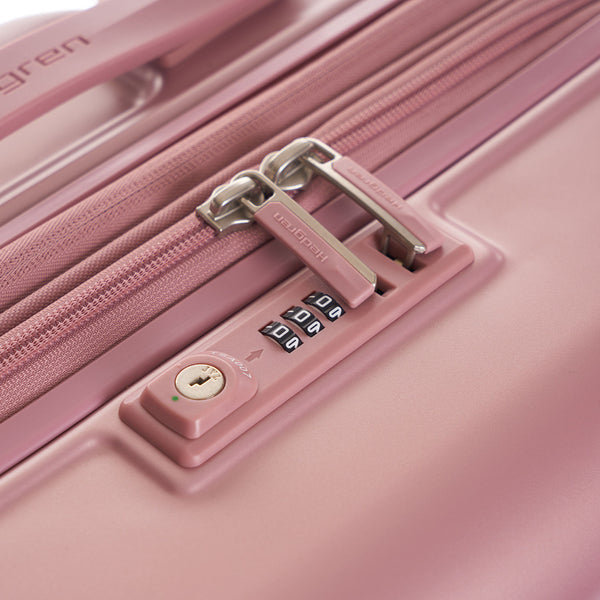 TSA lock
Using TSA approved locks allows your luggage to be unlocked and inspected by security authorities without damage.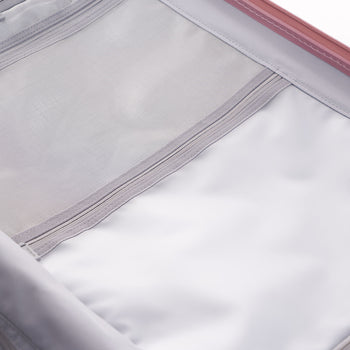 Waterproof pocket
We all know the situation, 'hotel check out at noon but an evening flight'. We have made sure that even in this situation, you can enjoy your last day by the pool. We have equipped the trolley with a waterproof pocket for damp toiletries, wet swimsuits or sweaty gym clothing.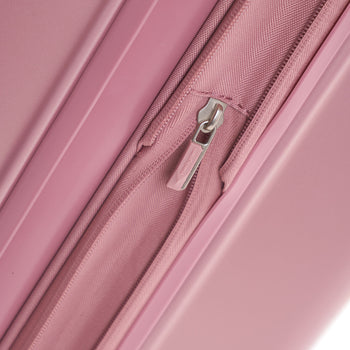 Expandable zip
Bring back more with the extra packing capacity given by the expandable zip on our Medium and Large sizes.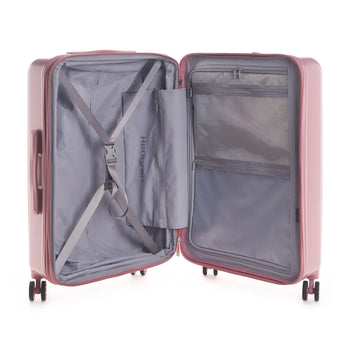 Tie Down Strap
The soft and adjustable tie down strap makes it easy to keep your clothes nicely in place. The strap is made of adjustable soft webbing, that doesn't wrinkle clothes.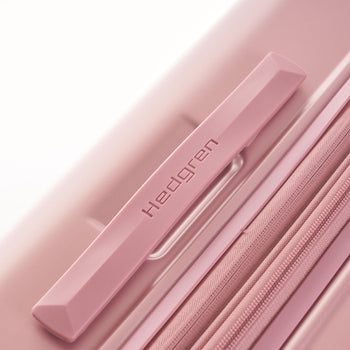 Side handles
Having a side handle is a great advantage, it makes it easier to lift your suitcase.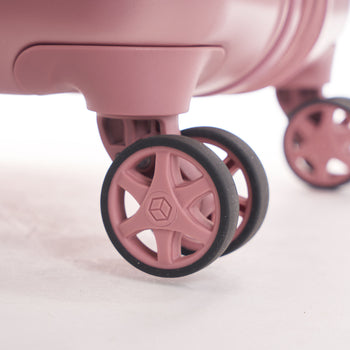 Twin wheels
Using 4 wheels, compared to 2 wheels, causes less weight on the arm and brings an unmatched driving experience, especially on smooth surfaces.
The Story
There is a soft edge to this collection that's just perfect for you. All the trolley cases have a subtle matt metallic look and an exciting design. Make heads turn as you spin around the globe. And remember: don't hold back. You'll notice soon enough that being fashionably late becomes a thing when your trolley looks the part. And that also applies to the most grounded of travelers.