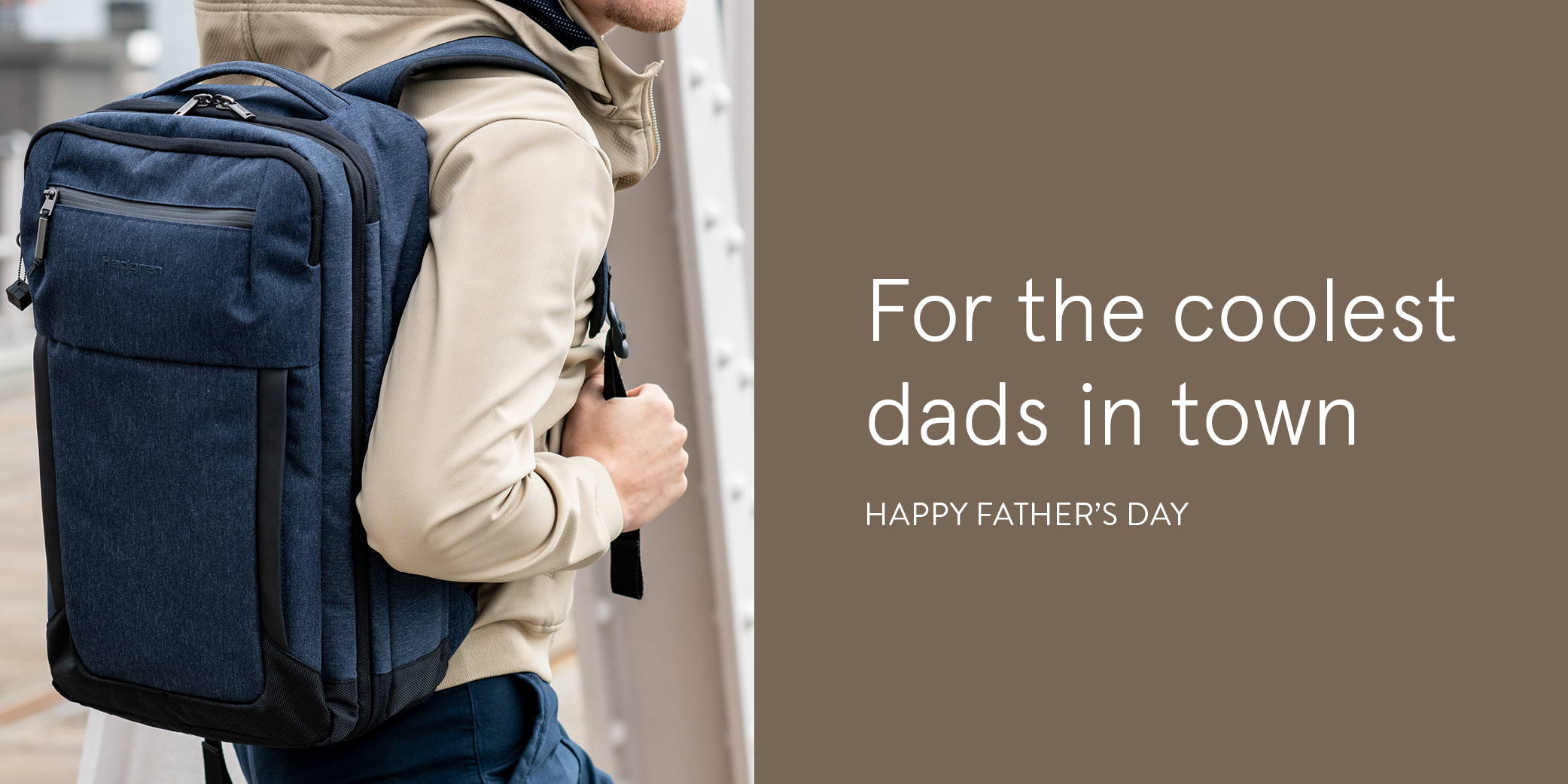 FATHER'S DAY

A dad is the hero of his son and a daughter's first love. Every man can be a father, but it takes someone special to be a dad. No man is the same, there are different types of dads as well. The outdoorsee dad for example, likes to look for new experiences. An active dad is always busy and on the move. The stylish dad believes dressing up is a form of art and the career dad knows exactly what he wants. It doesn't really matter which type of dad you have, we have the perfect gift for him!
---
The outdoors dad
This dad is a real adventurer. He likes to go out with the guys or with his family for a fun day trip. He likes to go on urban adventures and exploring new places to gain new experiences. The collection that matches the most with this adventurous character is… Midway
This is a collection build for the city. It's a must for those who like to go on urban adventures while leaving a cool vibe. This collection is for the men who like to travel light and practical while exploring. These bags are perfect for use and match perfectly with the urban street style of this dad.
---
The active dad
This all-rounder dad never says no to a new adventure or experience. He goes out every chance he gets. He is not only busy, but also very productive at the same time. He is a real go-getter who pushes his limits every day. The collection that matches perfectly with this busy character is… Lineo
This collection is a must for the active dad who like to discover the world at ease and in style. The Lineo collection is a collection that goes further than the crowds and the city lights. Accompanied by this suitcase, your dad is ready to build a new story.
---
The gadget dad
This dad is a real geek when it comes down to gadgets. He likes to gain information about the latest new stuff and technologies and he sees this area of technology as real magic. These dads are keen on gaining as much information as possible on the latest developments. The collection that matches the most with this tech-savvy character is… Link
These smart engineered bags make sure this dad is connected anytime and anywhere. These bags are a perfect mix between modern technology and intelligent design. This fashionable collection makes mobile living easier, which is a must for the modern man this dad is today.
---
The career dad
This dad is all about his career. He has it all figured out and is confident in everything he does. He is a real entrepreneur who's very open minded and willing to take risks in order to succeed. The collection that suits this daring character the most is… Zeppelin Revised
 These business bags are the perfect fit for the fashionable career dad on the move. These bags have a classical look which matches every casual outfit of this real go-getter. The spacious and organized design matches perfectly with his professionalism.
---
The stylish dad
This fashionable dad is always up to date with the latest fashion trends. He always looks like he's dressed up to go somewhere better later. For this modern dad, life's too short to wear boring clothes. The collection that matches perfectly with this fashion-conscious character is… Edge
Edge is for the modern, stylish man who loves design and the beautiful things in life. The trendy and edgy trolley cases of this collection, make it impossible for this stylish dad to blend in in his surroundings.