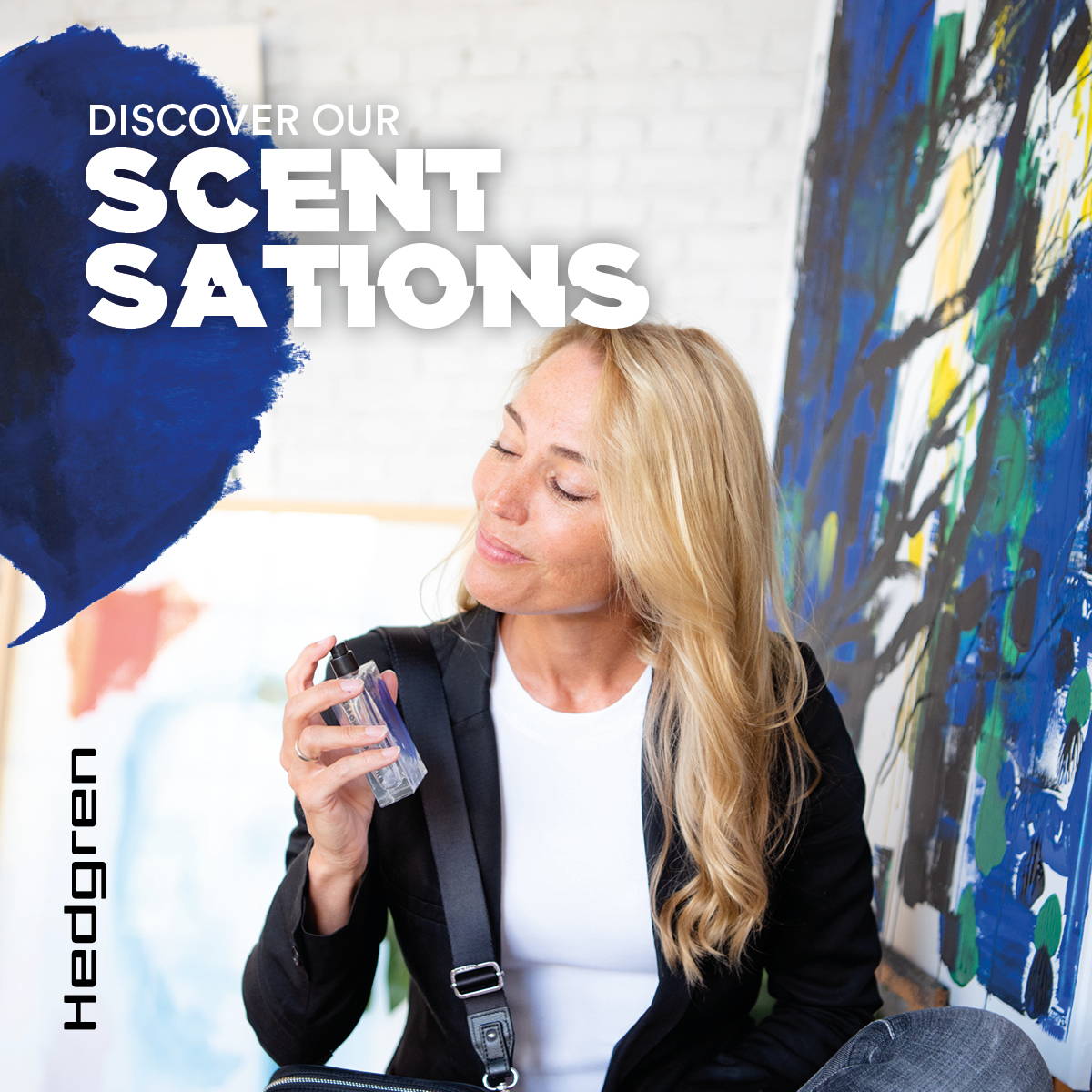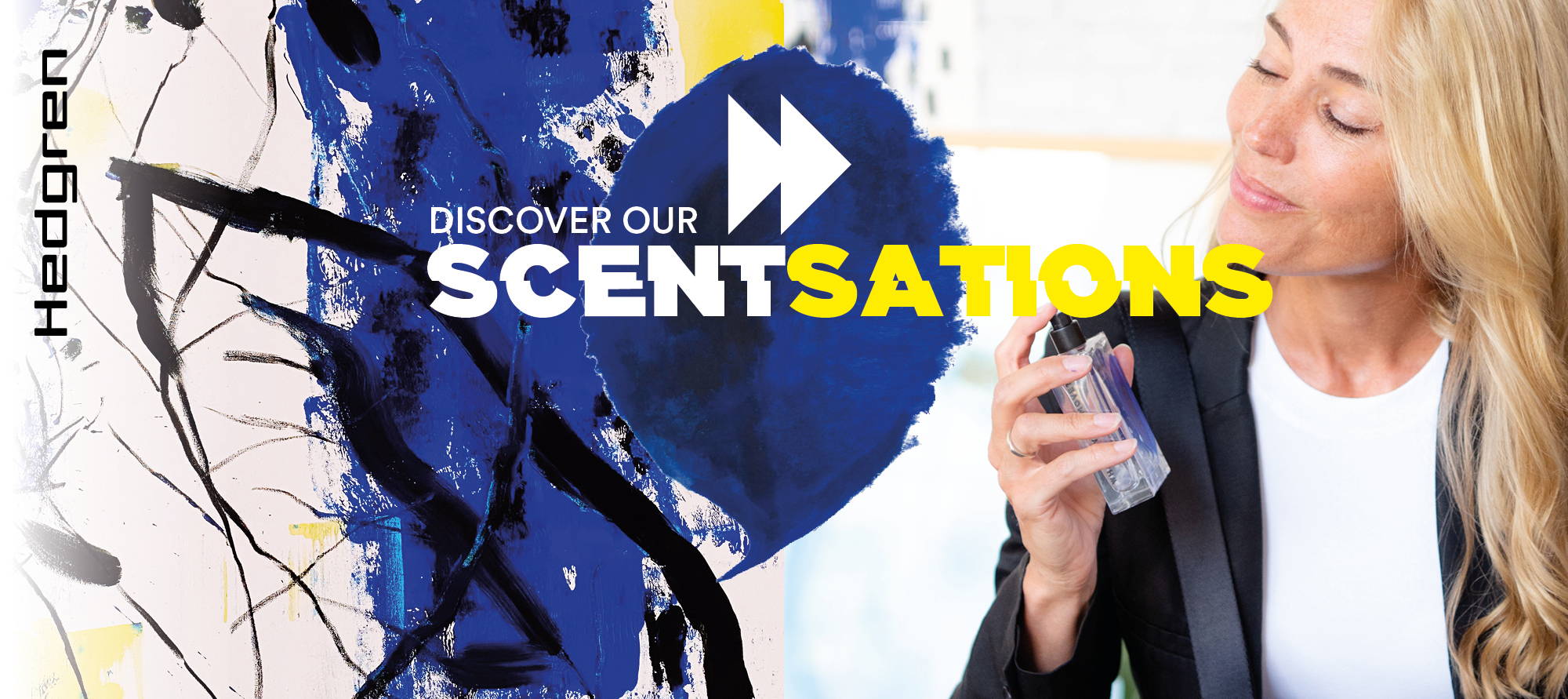 Freedom of movement. This core value of Hedgren is so important to us that we have bottled the experience. Together with master perfumer Sonia Constant, Belgian artist Laura de Coninck has translated our passion for freedom of movement into a gender neutral fragrance. With the rest of Hedgren's values in mind – intuitive, smart and authentic – they have created a high-end fragrance that is simultaneously energetic and down-to-earth.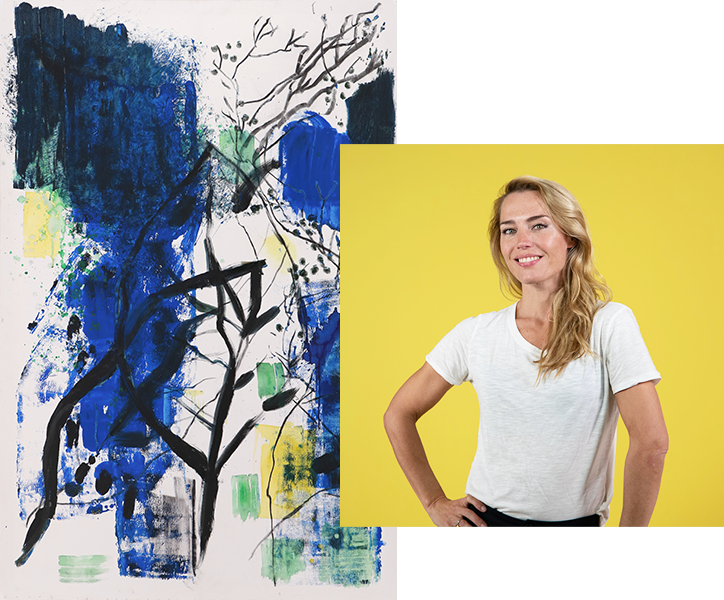 As an artist, Laura is constantly looking for ways to communicate feelings and evoke emotions. She finds scent a perfect way to do this, approaching it differently to a perfumer. She works with scent in the same way she works with paint. She identifies a raw material she likes, adds to it, looks at it – in this case, sniffs it – adds something else and so on, until she arrives at the desired composition. She adds elderflower to cedar wood just as she would add yellow to blue.
Hedgren's new perfume evokes the joy of the first bike ride in summer: fresh green scents of sun-awakened grass, wild herbs, elder and linden blossom, with hints of green fig, bergamot and invigorating yuzu, rising up from an earthy, woody base of vetiver and cedar. The perfume also has a hint of sun cream, the crisp green aroma of petitgrain and the spicy tang of pink pepper. A dash of leather and metal evoke the feel of Hedgren bags, softened by musk and amber.

The Hedgren EAU de PARFUM is a discreet, gender-neutral scent with a perfect balance of fine ingredients.

Laura was given complete artisitc freedom in creating the perfume. Hedgren followed her journey closey, its crew shuttled between Antwerp and Paris in the wake of Laura and her ingredient packed Hedgren luggage.
'What's your move?' is all about what gets people going – both literally and emotionally. Laura's dream was to combine visual art and the creation of fragrance. Hedgren EAU de PARFUM sets that dream in motion. We hope that this scent will move and inspire you in turn.

Hedgren's new perfume evokes the scents that herald the summer: the fresh green of sun-awakened grass, wild herbs, elder and linden blossom.
The simple, classic bottle has been fully customised with paintings by Laura. Hedgren opted for a complex printing process in which every side of the bottle is used. The packaging of the perfume is an experience itself. Together with the perfume, Hedgren eau de parfum comes with a smart functional tote bag and an artistic card telling you more about the fragrance and its ingredients.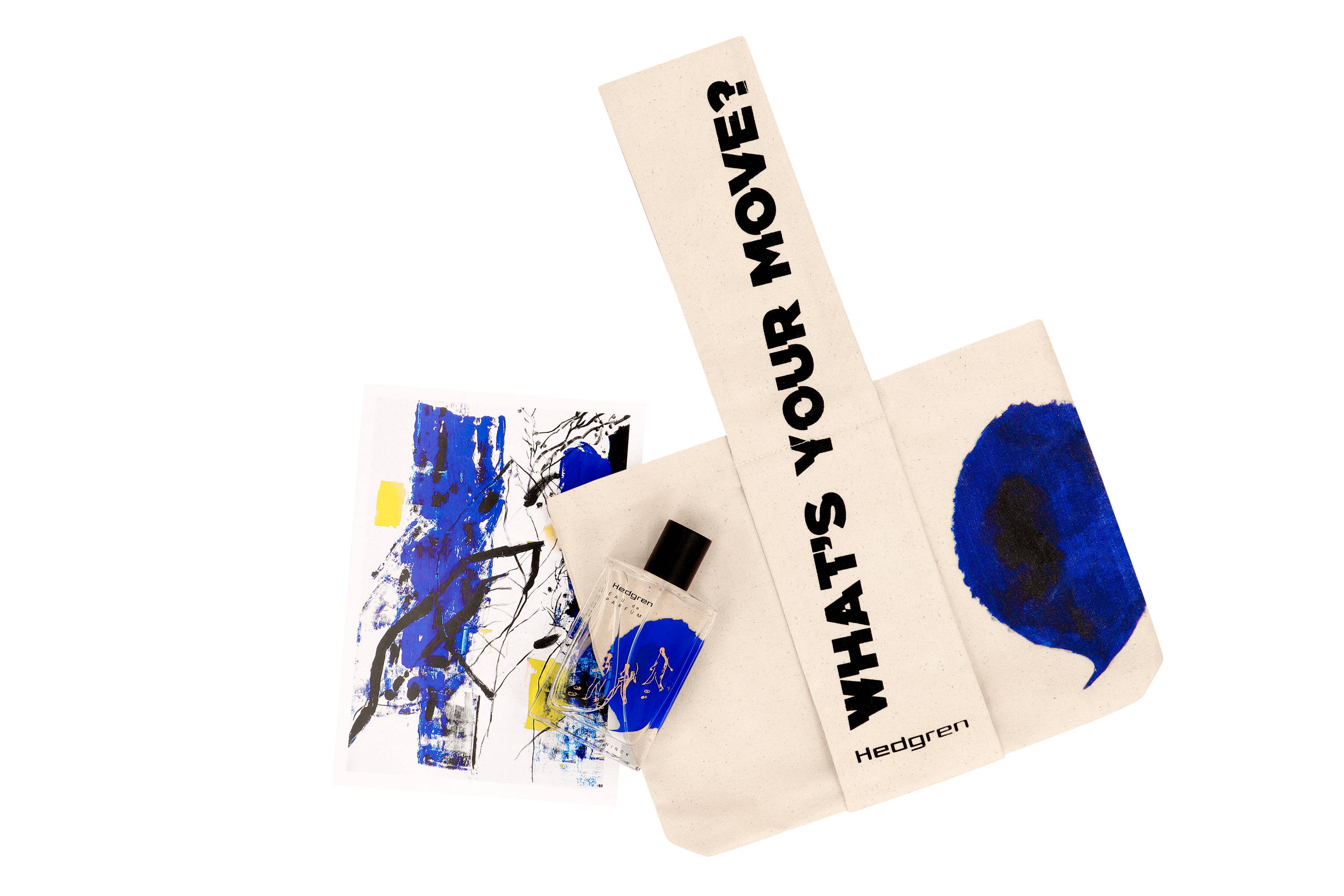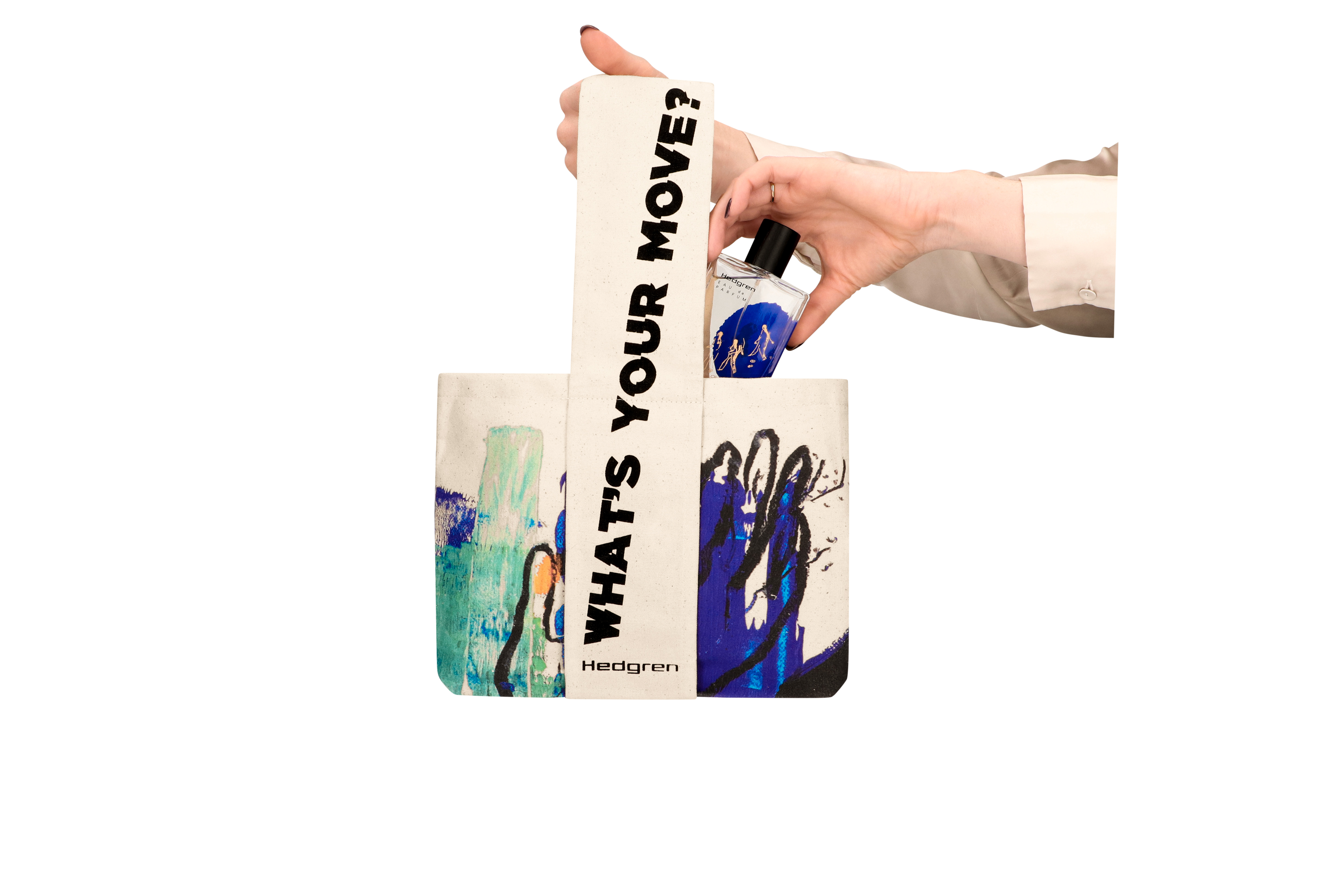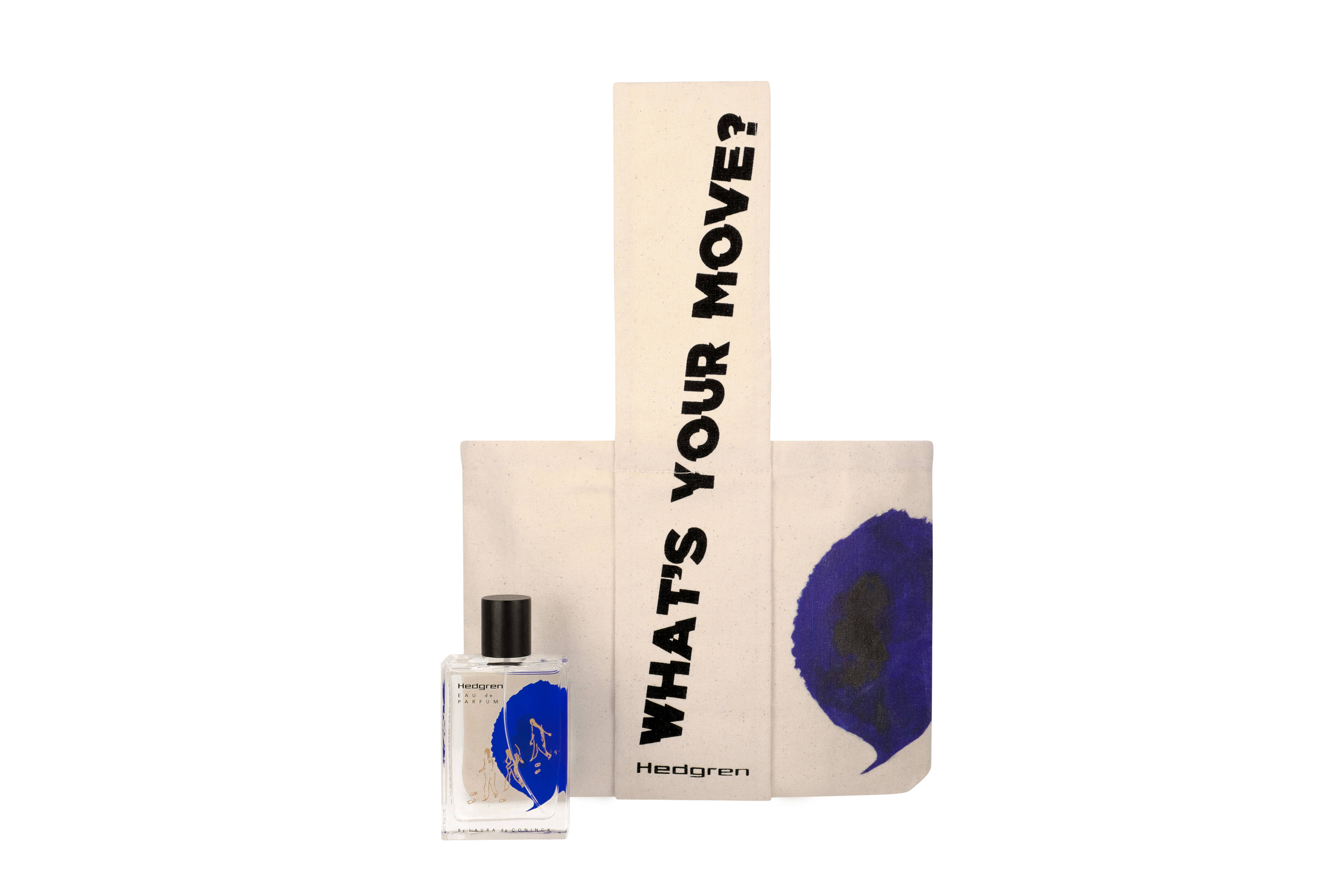 Hedgren eau de parfum was nominated for the Belgian Beauty Awards by Feeling and Weekend Knack. With great pleasure, we are proud to announce that Hedgren Eau de Parfum won the award for Best Belgian Product. Not only was the perfume perceived as a unique experience, the packaging around it was also a work of art in itself.